Most Traditional IRAs hold traditional investments, such as stocks, bonds and mutual funds. This is because IRAs are primarily opened at a bank or financial institution, entities that limit the investor to the financial products it sells – so, if they don't sell real estate, you'll be hard pressed to find real estate investments made with a Traditional IRA. But you can own alternative asset investments within an IRA if you work with a Self-Directed custodian (also known as passive custodian) that will allow you to make such investments, such as IRA Financial Trust Company. The only assets you cannot invest in are life insurance and collectibles, as stated in Internal Revenue Code section 4975.
As a result of market volatility, more investors are using self-directed retirement plans, like the Self-Directed IRA, for the sole purpose of investing in alternative assets. Although investors can use personal funds to invest, they will not receive the benefits of compounded returns, and tax-deferred/tax-free growth.
The good thing about self-directing is that you can still invest your money in traditional investments, if you so choose. Furthermore, self-directed investments allow you to invest in alternative assets and diversify your portfolio.
Learn More: How Do Self-Directed IRAs Work?
Popular Alternative Investments in a Self-Directed IRA
Here at IRA Financial, we see a broad range of alternative asset investments.  These range from the typical (real estate and precious metals) to the obscure (race horses and dairy cows).  As long as it's not prohibited by the IRS, you can invest in just about anything.  Prohibited investments include life insurance, most collectibles and those that involve a disqualified person.  By self-directing your retirement plan with a Self-Directed IRA or Solo 401(k) and even a Self-Directed Coverdell ESA or Health Savings Account, you too, can invest in alternate assets.  In the following, we'll talk about the top five investments we see.
Real Estate
Easily the most popular alternate asset investment we see is real estate.  Real Estate investments can include commercial spaces, apartments buildings, raw land, fix and flips, etc.  From what we have seen, most people who invest in real estate with retirement funds have deep backgrounds in the business.  Ever since the housing bust of the mid 2000's, the real estate market has been, for the most part, a solid investment.  Using a self-directed retirement account to invest in real estate is a great way to earn passive income, such as rental income, to build your nest egg.  The use of a Self-Directed IRA to invest in Real Estate has become one of the most popular ways to invest.
Related: How to Invest in Real Estate with Retirement Funds
Precious Metals
Quite possibly the hallmark of alternative asset investments is precious metals. Everyone knows how valuable gold, silver, platinum and other precious metals are. They're generally a safe bet as well. The reason being is that metals are not affected by inflation, they're easy to convert into cash, they're the go-to source during financial and political unrest and they can be invested in with ETFs, or exchange traded funds. Further, metals are recognized and accepted all over the world.
I am very impressed with IRA Financial Group. The paperwork was flawless and easy to follow. Walter was great at answering all of my questions and processed my application quickly. I am so glad I went with this company! I really feel like they have my back in what is a complicated process. Thank you.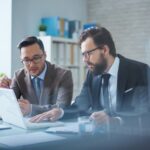 David M Somerville
IRA Financial Client
Private Businesses
More and more people are looking at their retirement funds to invest in themselves. By utilizing IRA Financial's IRS-approved ROBS solution, you can use your 401(k), IRA or other account funds to invest in your own business. Who doesn't want to work for themselves? The ROBS solution allows one to rollover current funds into a new 401(k) plan that will be used to fund your business. If you are confident in your ability to start and run your own business, you should look into it. That way, you control your own financial destiny (not the government or big business). Check out our recent article about the Pros and Cons of ROBS!
*Did you know you can also invest in private businesses in a Self-Directed IRA without starting your own business?
Learn more: Private Equity Investments
Hard Money Loans
Hard Money Loans, also known as Peer-to-Peer lending, as become an increasingly popular alternative asset investment. As you may know, traditional loans are becoming harder to obtain. Further, the process can drag on for weeks. Moreover, you need great credit and proof that you can pay off the loan. What if you don't meet the necessary criteria for a bank loan OR you need your money faster? That's where a hard money loan comes into effect. One can use his or her retirement funds to lend you the money you need, regardless of credit, in a timely fashion. Generally, these types of loans are used for real estate ventures. The property is then used as collateral for the loan.
Cryptocurrencies
Believe it or not, cryptocurrencies are still a quite popular alternative asset investment. The most famous crypto, Bitcoin, has been on a wild ride since its inception. This hasn't stopped investors' belief that cryptos are an emerging market. Cryptos are not backed by any bank but instead, use technology as the driving force of digital currency. Obviously, this is the riskiest investment on this list. However, big risks can lead to big rewards. Just ask anyone who invested in Bitcoin early on!
Other Common Alternative Investments
While real estate, cryptos, precious metals, hard money loans, venture capital, structured settlements, and private businesses are the most common alternative investments held in a Self-Directed IRA, there are countless other opportunities for you to invest in what you know. Other common alternative investments include tax liens, foreign currencies (Forex trading), startups, farmland, livestock, underdeveloped or raw land, crowd funding investments, gas and oil, Broadway shows, virtual real estate, and more!
Related: How to Use a Self-Directed IRA for Forex Trading
Benefits of Owning Nontraditional Investments
Nontraditional, also known as alternative investments, are for every investor and far less complex than some may think, especially if you work with a financial advisor. By investing in alternative assets with a Self-Directed IRA you can take advantage of its many benefits, the most important one being investment diversification.
Diversification. By investing in multiple categories, such as industries or businesses, you mitigate risk because the investments don't move in the same direction. As a result, if your stock investments tank, your real estate investment may be performing well, thus making up for the loss.
Investments You Understand. Many investors like the fact that by investing in alternative assets, they get to invest in something they know and understand. Maybe you don't understand Wall Street, but you're an expert when it comes to cryptocurrency. The Self-Directed IRA allows you to invest in the asset classes you truly understand.
Control. If you're tired of paying high custodial fees or waiting for the consent of a custodian to approve an investment, you can establish a Self-Directed IRA with "checkbook control." With checkbook control, you will be the manager of your IRA and will have direct access to your IRA funds, allowing you to make investments quickly and efficiently. Keep in mind, the Self-Directed IRA with custodian control is a good structure if the investments you make don't have a high frequency of investments.
Why Choose Alternative Asset Investments?
There are two main reasons to invest in alternative assets. One, the roller coaster that the Stock Market is. Even though, over the long run, the markets have yielded a consistent return, they're still quite volatile. Why risk losing most of your savings when the markets do crash! Secondly, diversity. Every expert will agree that you should have a diverse portfolio. Alternative asset investments are instrumental to diversity. Hedge against a recession with precious metals. Earn passive income from a real estate venture. Get paid for lending someone some money. All these can broaden your strategy and create a diversified portfolio.
Our experts at IRA Financial can help you understand how they work. While they won't tell you what to invest in, they'll make sure you do it right. Contact them today @ 800.472.0646.
Learn More About Alternative Investment Options Today!