Investment Partners
We are very proud to have the industry's best solution for buying Bitcoin and other major cryptocurrencies on an exchange in the name of an IRA or 401(k).
IRA Financial is the first Self-Directed IRA company to allow their clients to invest in cryptocurrencies, such as Bitcoin, directly via a cryptocurrency exchange without the need for a third-party broker or the use of an LLC.
Now, investors can use their retirement funds to buy all the major cryptocurrencies directly through our partners.
IRA Financial Partners with Capital2Market to Offer Selected Alternative Investments Through Propriety Technology and Brokerage Solutions.
The Capital2Market IRA Financial Marketplace was created to provide IRA Financial customers direct access to specialized alternative investments, such as private placements into exciting businesses and investment funds.
Vint is securitizing the wine and spirits industry. Vint is SEC qualified, offering the first fully transparent, efficient platform for wine and spirits investing. Vint offers expert-curated, thematic collections of fine wine and spirits to both accredited and non-accredited investors.
 Our structure enables investors to invest using retirement funds and other entities. With several thousand accounts, double-digit exit returns, and dozens of collections released, Vint has a proven model. Allow Vint to offer you exposure to a unique and compelling asset class.
http://vint.co/adv=IRAFinancial
Grayscale is the world's largest digital currency asset manager. Grayscale's products cover over 70% of the digital currency market. As of October 29, 2021, Grayscale has over 55 Billion in assets under management.
Invest in a cryptocurrency Grayscale private placement that can be converted to a publicly traded security. Grayscale investments are reserved for accredited investors.
Eris Exchange and Eris Clearing, together ErisX, is a spot and regulated futures exchange and clearinghouse with Designated Contract Market (DCM) and Derivatives Clearing Organization (DCO) licenses from the U.S. Commodity Futures Trading Commission. ErisX provides crypto traders and investors a high performance exchange and secured clearinghouse for crypto spot and futures trading, settlement, and storage. Member funds are kept safe by combining best practices in encryption, technology, physical storage, and operational processes including asset segregation. ErisX recently received independent verification of its security and controls via a SOC 2 Type II certification.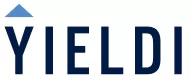 Founded by Joe Ashkouti and Josh Lloyd, Yieldi brings together 25 years of technology and real estate expertise to provide direct real estate investments to investors that were previously unavailable. The platform provides an online marketplace for investors and borrowers, offering high-yield, short-term real estate investments directly to investors without brokerage fees. All of Yieldi's offerings are asset-based, collateral-backed by real property featuring diverse commercial and residential projects that span various geographic locations and investment types. Through their online portal, Yieldi aims to create a completely transparent process for both the borrower and the investor.
Founded in 1996, OANDA was the first company to share exchange rate data free of charge on the Internet, launching an FX trading platform that helped pioneer the development of web-based currency trading five years later. Today, the group provides online multi-asset trading, currency data and analytics to retail and corporate clients, demonstrating an unrivalled expertise in foreign exchange. With regulated entities in eight of the world's most active financial markets, OANDA remains dedicated to transforming the business of foreign exchange.
Equifund, LLC helps self-directed investors learn how to diversify their portfolio, increase cash flow, and grow their net worth with Pre-IPO investment opportunities.
Buy Bitcoin from experts you can email, text or call. In 2020, Swan Bitcoin established itself as a new and powerful player in the Bitcoin onramp and education space. Swan Bitcoin is a company that helps you save value in Bitcoin. With Swan, you can make one-time purchases funded either via a wire or instant ACH. You can also sign up for a recurring plan and select how much money you want to save in Bitcoin and how frequently (every day/week/month) you want to purchase it. We then automatically pull funds from your bank account and buy Bitcoin for you. Buying consistently helps with the price swings.